The FIEDLER backpack system for instrument cases
Congratulations on your new FIEDLER backpack system. From now on, the carrying of the instrument case is fun again!
The combination of well padded straps and the detachable wedge cushion provides optimum wearing comfort. The cushion serves as a support in the lumbar spine when worn and prevents the case from hitting the back of the knee. When playing, the wedge-shaped cushion can be used as a seat cushion. The optional music pocket is attached to the rear wall holder of the backpack system without any additional fittings. It also holds large-format sheet music and has a practical additional pocket for pencils, etc.
The components of the Fiedler backpack system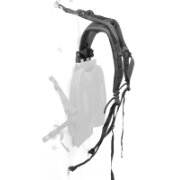 shoulder straps
The shoulder strap part is the main element of the FIEDLER backpack system. It can be adapted to anybody size and effectively protects the neck and shoulders thanks to the soft padded straps.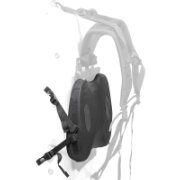 wedge cushion
The multifunctional wedge cushion of the FIEDLER backpack system serves as a lumbar support when carrying and prevents the instrument case from lying directly on the body. The position of the cushion is adjusted by using the four straps. When playing music, the wedge cushion can be used as a seat pad to improve the playing position.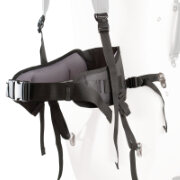 hip belt
The FIEDLER hip belt is attached to the instrument case instead of the wedge cushion. It shifts the weight of the case to the hips and thus relieves the strain on the shoulders. The hip belt is ideal for musicians with back or shoulder problems, as well as for players who like to walk with their cases.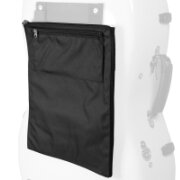 music bag
Thanks to its dimensions of 30 x 37 cm, the detachable music pocket for the FIEDLER backpack system also holds large-format sheet music. The practical accessory compartment holds pens and other small items.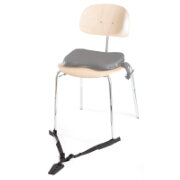 cello board
The cello board is supplied with every backpack system. By connecting it to the two lower straps of the backpack system, a continuously adjustable endpin holder is created in seconds.